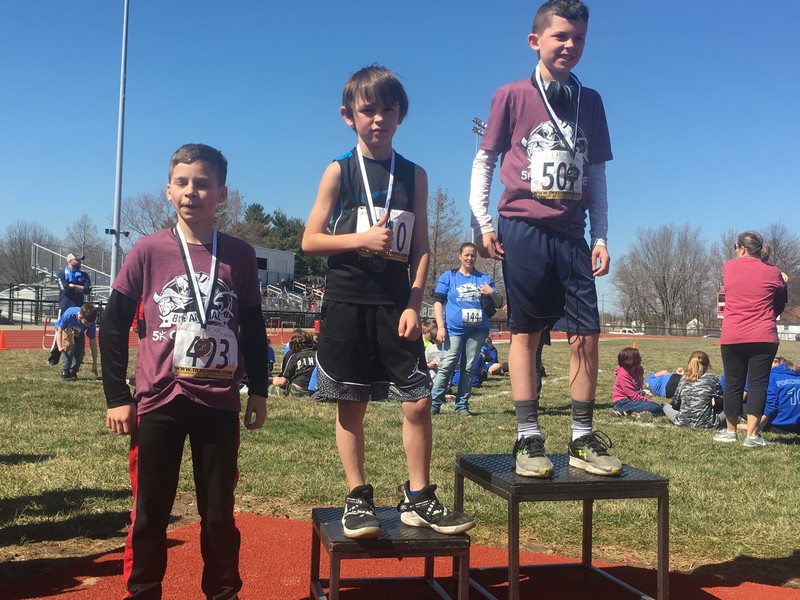 Our 5th, 6th and 7th grade students, along with several plus-one adults, traveled to Staunton Jr/Sr High today for their 8th annual 5k challenge. Our students have been training to build endurance in PE to prepare for this race. We are so proud of our students for completing the 5K challenge and reaching their goals. We even had some students earn medals! There were around 400 runners competing this year. A big thank you to Staunton for hosting this awesome event!
#dontringthebell
Jaydon Hausman placed 1st for 7th grade and 2nd overall with an impressive time of 20:16!!
Ford Klocke placed 2nd for 6th grade and 5th overall with a time of 21:00!
Jack Turner placed 2nd for 5th grade with a time of 21:38!!