Bunker Hill CUSD #8 recently launched another career pathway for its high school students interested in pursuing a career in the medical field. For the past several years, Bunker Hill High School students have consistently listed "healthcare" as a top career choice, according to student data. In order to ensure that BHHS offers a pathway for every student, a viable partnership was sought in order to ensure students were able to pursue career electives while in high school.
Beginning this year, and with hopes to expand further in the future, interested students from Bunker Hill CUSD #8 are attending courses at Lewis & Clark Community College in the Certified Nursing Assistant program with transportation provided by the school district. All costs associated with the program, including registration, CPR certification and textbooks are paid by the school district, while local healthcare provider Southern Illinois Healthcare Foundation (SIHF) purchases needed supplies (stethoscopes, scrubs, etc.) In addition, Alton Memorial Hospital is coordinating the students' clinical hours, and Lewis & Clark Community College has rearranged schedules in order to ensure any interested students are able to attend.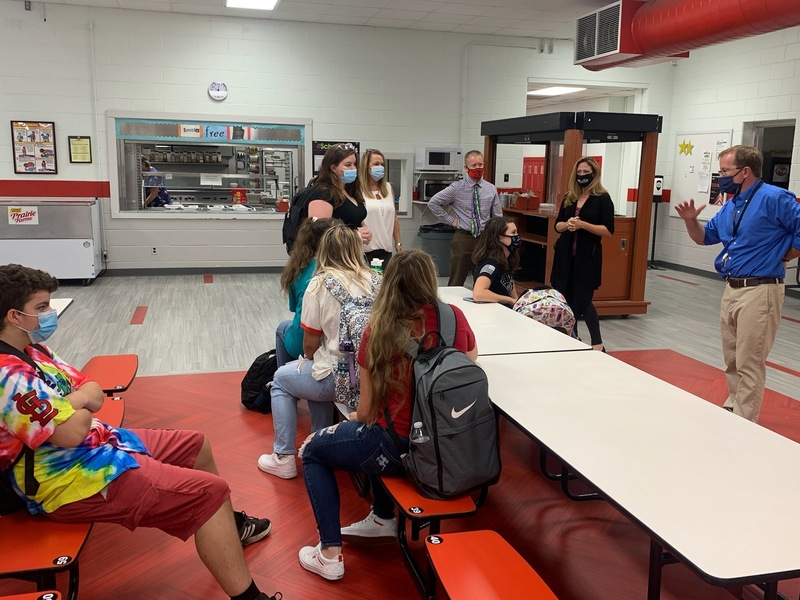 At the conclusion of the program, BHHS students that complete this program will be able to graduate high school with both a 1) diploma and 2) CNA certification. This partnership is the result of a process that began two years ago but only now fully realized after the last school year presented too many challenges due to Covid-19 in schools. Finally able to implement this program was a special day for Bunker Hill administrators Matt Smith, BHHS Principal, Shonda Ronen, Wolf Ridge Principal/Curriculum Director, and Todd Dugan, Superintendent of Schools, and Ms. Carey Runde, Administrator at SIHF, who decided to see the students off with a pep talk before their first day of classes.