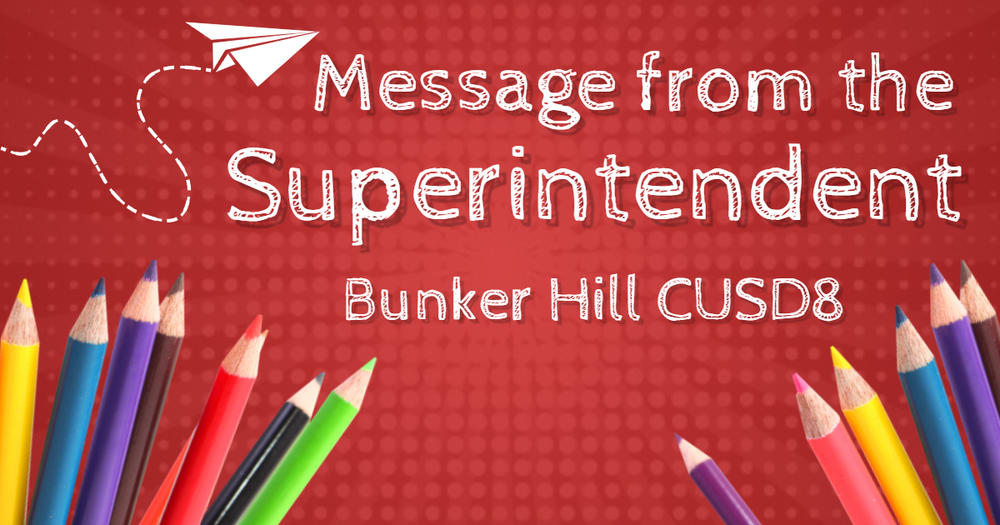 Update to BH Families
Todd Dugan
Monday, November 16, 2020
As many of you are aware, we continue to see large numbers of positive Covid-19 cases in our area. Luckily (and with careful screening and safety protocols), Bunker Hill #8 has avoided any spread of Covid-19 within our schools. In fact, at the time of this post Bunker Hill #8 is one of only 2 school districts in the county still attending fully and in-person. Additionally, Bunker Hill #8 has yet to close due to an outbreak or suspected spread within our schools. Many schools in our area are taking an "adaptive pause" due to either community spread within the schools or inability to remain staffed with quarantined staff. Mt Olive and Carlinville are completely remote until at least 11/30. Southwestern will continue to be completely remote until next Monday. Ben-Gil has been remote last week and this week. As you can see from this chart, our students are in the minority of Illinois students enjoying in-person learning

Each night, our district team of administrators and our school nurse review the daily data on shared spreadsheet that is coded "green" (cleared to return to school), "yellow" (suffering symptoms of Covid-19) and "red" (quarantined due to either exposure or positive test). Currently, our internal metrics show no cause for alarm. In fact, our district remains committed to providing in-person learning for as long as it is safe to do so. Yet what we have learned from this is that once cases spread within the schools, it does not take long for the school to pivot to remote learning.
Please do not interpret this informational message to indicate that Bunker Hill #8 is planning on a shift to remote learning or an adaptive pause. However, I would like for parents to heed what was communicated earlier this year when we reopened: and that is to please have alternative childcare arrangements available in the case of a class quarantine, or a brief pivot to remote learning. Please know this: our district is deeply committed to providing in-person learning.
Like many of you, we are all suffering from pandemic fatigue and want a return to a sense of "normalcy" in a pre-Covid world. However, we must insist that students with any symptoms of Covid-19 (which admittedly could be symptoms of many illnesses) stay home from school when sick. We have seen cases where a single, mild symptom turned out to be a positive Covid case, which could be far more severe to another person. Please continue to be gracious to our staff, especially our school nurse and attendance secretaries, as we work to implement IDPH guidelines, keep students and staff safe, and strive to keep the doors of Bunker Hill #8 open for in-person learning.
I know it has been said enough to be cliché, but we will get through this, but can only do so together.
Thank you all in advance for your continued support and partnership.
Respectfully yours,
Todd Dugan
Superintendnet