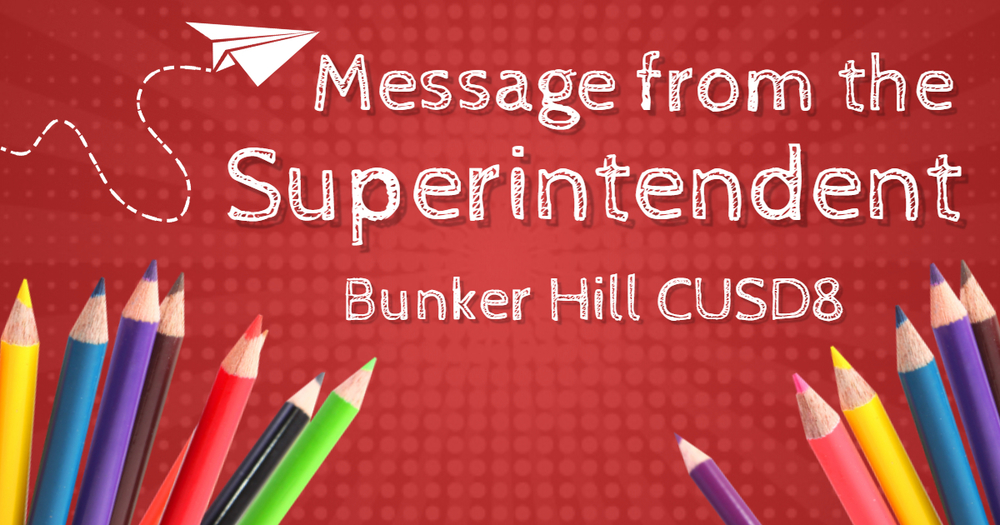 Update on Return to School 2020-21 Guidance
Todd Dugan
Tuesday, June 23, 2020
Today, the Illinois State Board of Education released guidance for schools on the 2020-21 school year.
This 60-page document has been much anticipated and will go a long way toward answering critical questions all of us share about what the 2020-21 school year will look like in terms of in-person learning, scheduling, transportation, wearing masks, social distancing and other measures intended to keep everyone safe and healthy, while also re-engaging students in the learning process.
Right now, we don't have all the answers to those questions as this document was released to school districts at the same time it was released to the public. Therefore, we kindly ask for your patience as we thoroughly review this detailed guidance and implement the suggestions into our district's own transition plan.
We are very much aware of the urgent need to communicate to families about what to expect next school year and anticipate releasing our own transition plan in early July. I plan on sharing an update on our progress with the Board of Education at next Monday's special meeting.
Our district formed a Re-Opening committee late last month and will be applying this guidance to our district at our meeting this Thursday, June 25. This committee is comprised of parents, teachers, board members, support staff and administrators, as well as representation from the Macoupin County Public Health Department. Our administrative team has worked to hard to design 3 scenarios (A – In-Person, B- Hybrid, and C- Remote) and are looking forward to gaining input from this important committee over the next couple of weeks.
Additionally, I am hosting a Virtual "Coffee with the Superintendent" next Wednesday evening at 6:30 PM via Zoom. While I normally enjoy hearing compliments and concerns, I will be making myself available to answer any questions you may have regarding our enhanced health and safety protocols, as well as adjustments that are necessary in this public health emergency.
Thank you again for your continued patience and partnership as our entire district navigated a situation together that none of us could have imagined. I cannot brag enough about how supportive our community is!
I will be in touch soon. In the meantime, stay safe and enjoy your summer.
Sincerely,
Todd